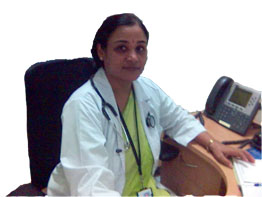 IB Health Services Network Private Limited is the brainchild of Dr.Indira Bhaskaran (pictured on left), a qualified Medical Professional. Established in April 2009, IB Health strives to deliver upon it's motto "Excellence in Healthcare".
Building upon Dr.Indira Bhaskaran's 24 years of Experience in the field of Healthcare, a wide network of professionals and specialists from various walks of Healthcare, hospitals, diagnostic centres and specialist clinics has been established.
    It is through this network that IB Health delivers a         plethora of Services to it's Clients.