IB Health is organising a Free Cardiac Camp at the newly launched IB Health Clinic at EGL, Bangalore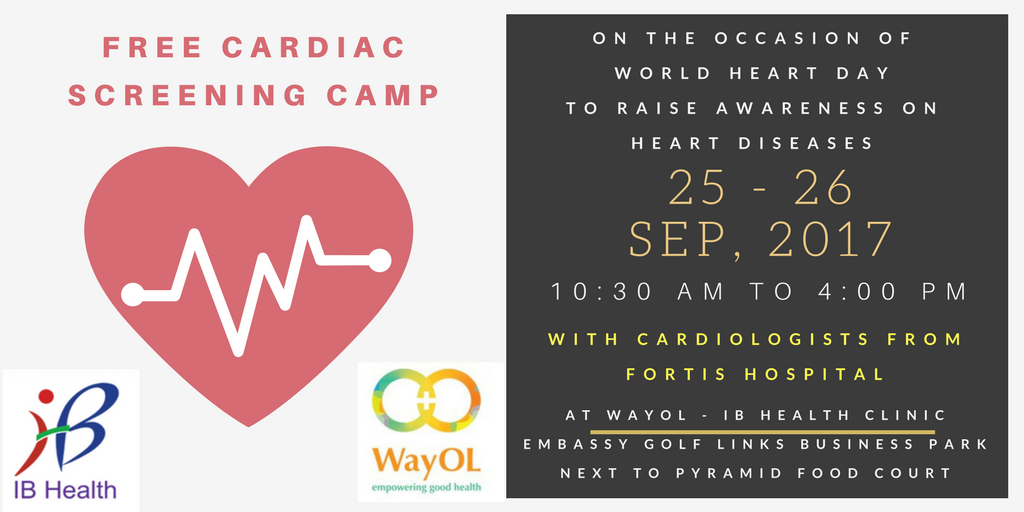 Click here to register for your Free Cardiac Checkup, or contact us for more details.
We are a Network of Professionals spanning a wide range of Specialities in the field of Healthcare.
IB Health provides comprehensive Preventive, Promotive & Curative healthcare services for our Corporate clients, covering their employees and, optionally, their family members too.
Among the services provided by IB Health are [Healthcare] Consulting, Primary Care, Emergency Response & Critical Care, and Occupational Health Services, to name a few.
For a complete list of the services offered by IB Health, and individual details, do visit our Services Page.
IB Health is delighted to announce the launch of our Multi-services Clinic at Embassy Golf Links (EGL) Business Park
in partnership with WayOL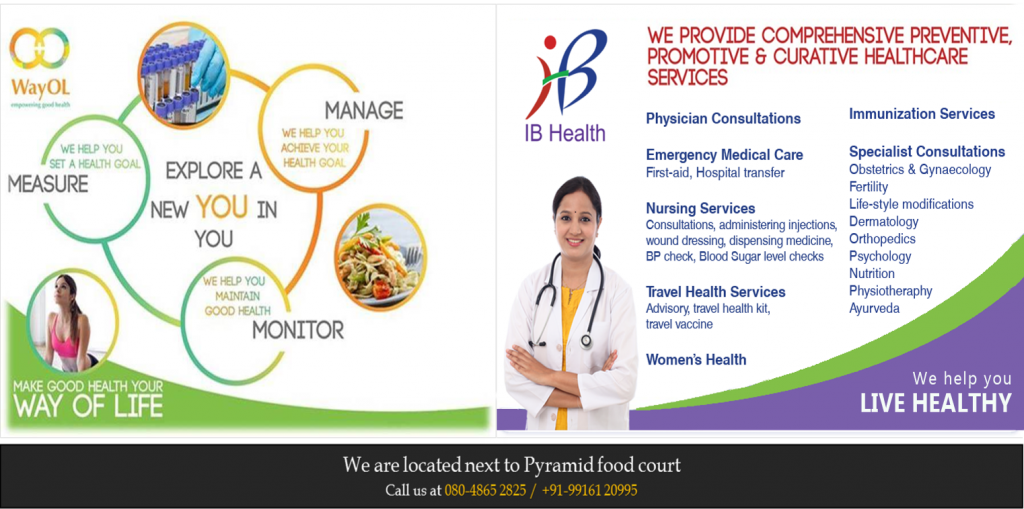 From Primary care to Lifestyle modifications and Women's Health, visit us for any of your Wellness and Healthcare needs
next to the Pyramid Food Court, Embassy Golf Links Business Park (Google Maps)